The Scooby-Doo Challenge from Offer 100% correct answers. Complete your quiz offer with 100% accuracy and get credited.
Quizzes are constantly updated. New questions are added and answers are changed. If you find any questions that are not present here or if your score was not 100% with the answers on our site, please let us know in the form before the comment section with the quiz link. We will update the answers as soon as we can.
[adace-ad id="22309″]

[adace-ad id="22310″]
Click On The Button Below Each Question To See Answer
Q 1. The Scooby Gang arrives at an old inn that they have been told is haunted. They meet Mr Jabberwock who tells them about a recent ghost sighting. Suddenly, Daphne spots a strange figure. Can you see it, too?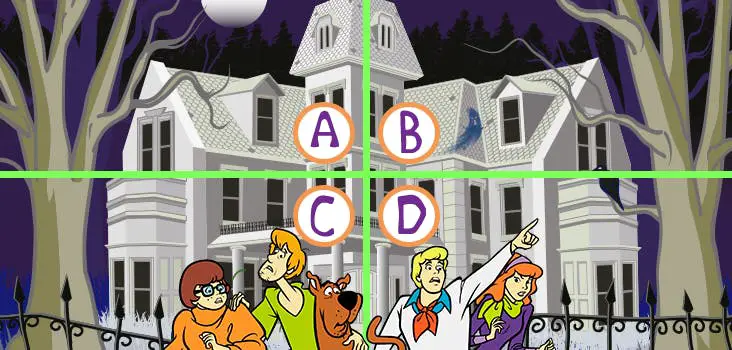 Option:-
A
B
C
D

Q 2. Right at midnight, Velma is startled by a thud. She switches on the light to see – a ghost! Go help Velma. Which path must you take? Hurry!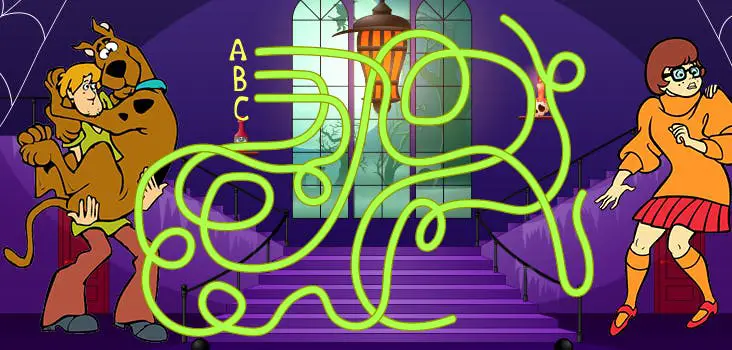 Option:-
A
B
C
Q 3. The ghost has escaped through one of the many doors in the corridor. To get the correct room number, you have to combine these pictures: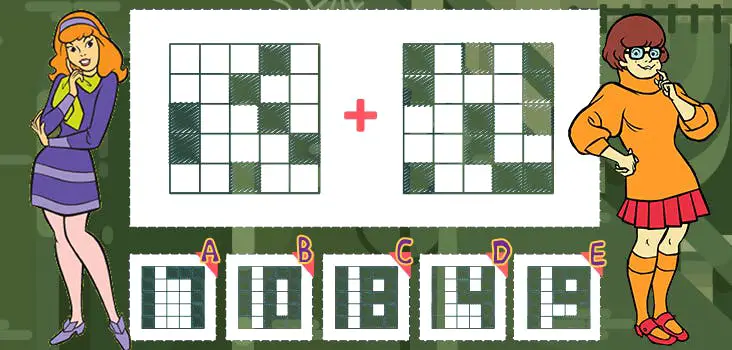 Option:-
A
B
C
D
E
Q 4. Mr Jabberwock is gone! And the ghost is nowhere to be seen. Velma picks up a note – can you decipher the message?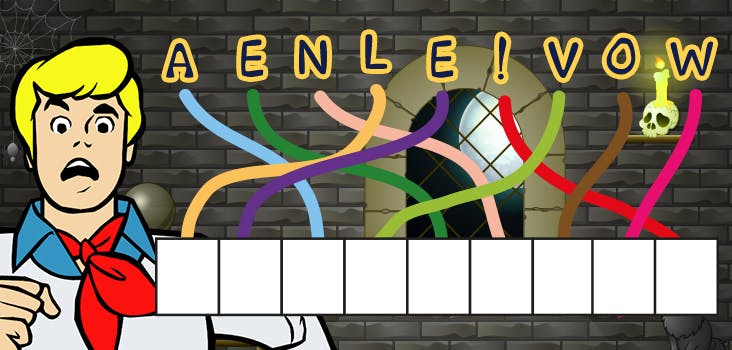 Option:-
A new love!
Love anew!
Look away!
Well done!
Leave now!
Live here!
Q 5. Velma has found a clue – but what does it mean? Can you fill in the missing letters?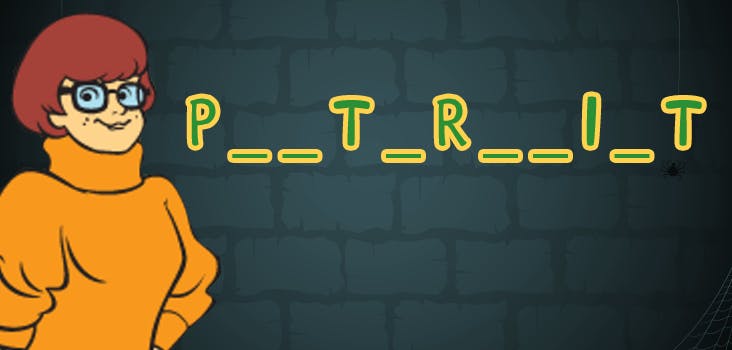 Option:-
O, L, U, G, E, S
O, L, E, G, E, S
A, L, U, G, E, S
I, N, E, G, H, N
Y, C, O, S, W, F
U, N, E, T, E, N
Q 6. The Scooby Gang is on the case! Can you find an exact match to the footprint that Fred has discovered?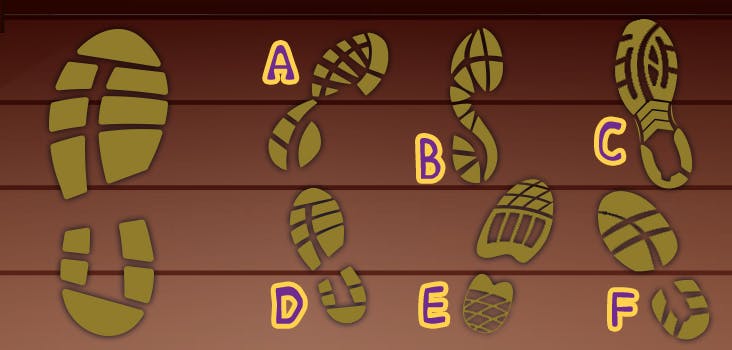 Option:-
A
B
C
D
E
F
Q 7. The night passes without further incidents, but the next morning, Shaggy finds a door with a keypad door lock! To unlock the door, find the correct top view of the numbers on the left!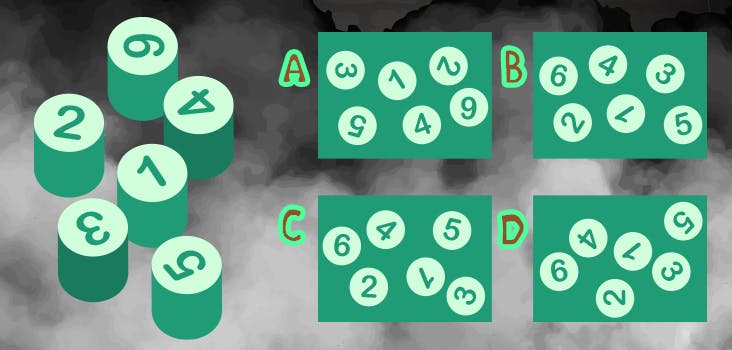 Option:-
A
B
C
D
Q 8. Fog seeps through the door cracks, the floor is shaking and a spooky wail fills the room. But wait a minute! All these effects are created by a machine! To stop it, you have to count the correct number of keys: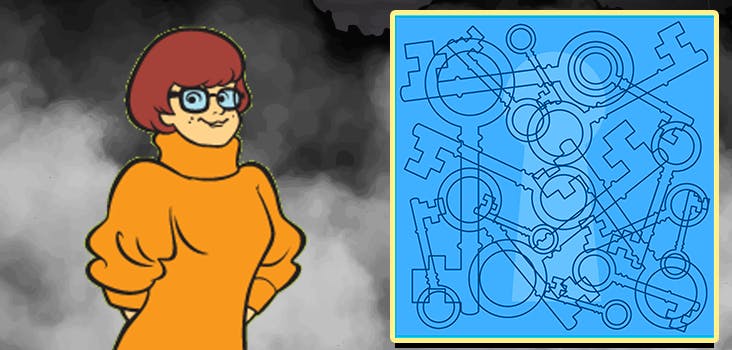 Option:-
14
15
16
17
18
19
Q 9. Shaggy spots the ghost! But it's not a supernatural creature – it's Mr Jabberwock! He's the one who was controlling the spooky machine! To see what he was planning, complete the brochure in the image below: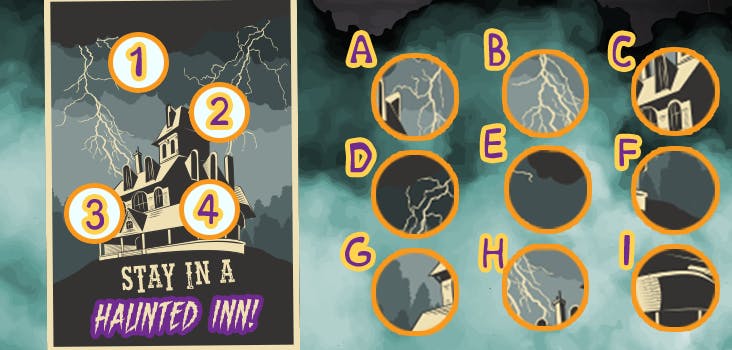 Option:-
E, A, I, C
E, A, G, I
D, H, G, C
B, H, G, C
Q 10. The Scooby Gang has done it again! And already they're off to a new adventure. How many differences can you spot in their next spooky mansion?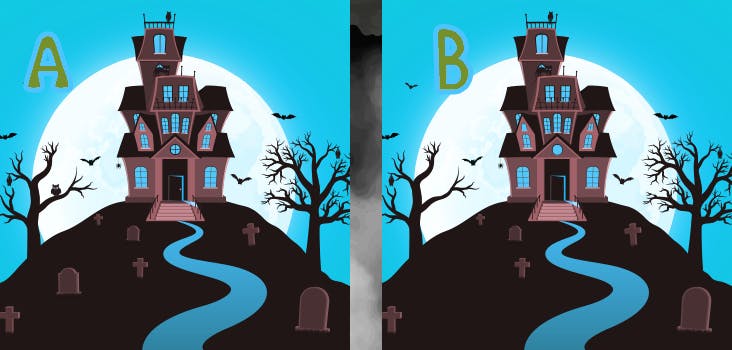 Option:-
3
4
6
7
[adace-ad id="22311″]

[adace-ad id="22312″]