The Halloween Brainteaser 2 from Offer 100% correct answers. Complete your quiz offer with 100% accuracy and get credited.
Quizzes are constantly updated. New questions are added and answers are changed. If you find any questions that are not present here or if your score was not 100% with the answers on our site, please let us know in the comments section below or through the contact us form. We will update the answers as soon as we can. Don't forget to include the link of the quiz you encountered.
Click On The Above Button To See Answers
Q 1. Can you put the pictures in the right order?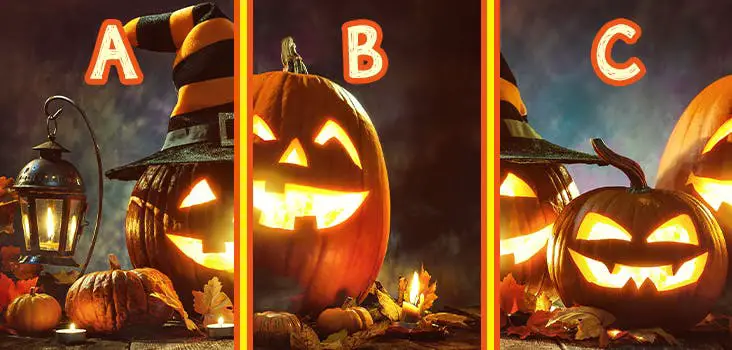 Option:-
ABC
CAB
BAC
ACB

Q 2. Which way leads to the sweets?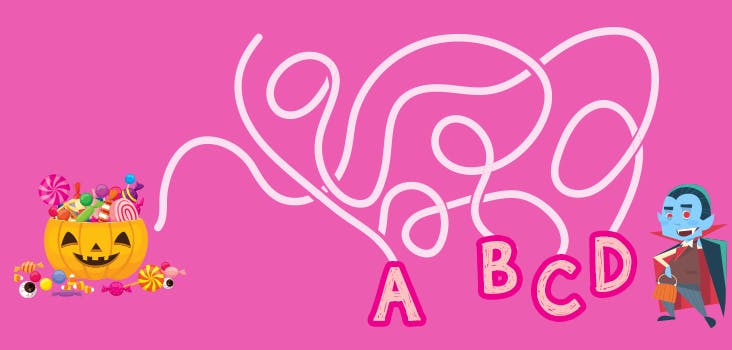 Option:-
A
B
C
D
Q 3. What monster is missing?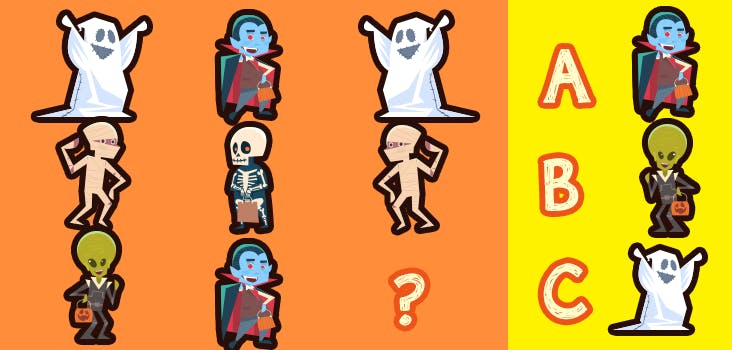 Option:-
A
B
C
Q 4. Susan is having a Halloween party at her house, but you can't remember which house it is! You know that Laura does NOT live directly next to Susan. Kate and Eve are direct neighbors, and Laura lives further to the left of Kate. Which one is Susan's house?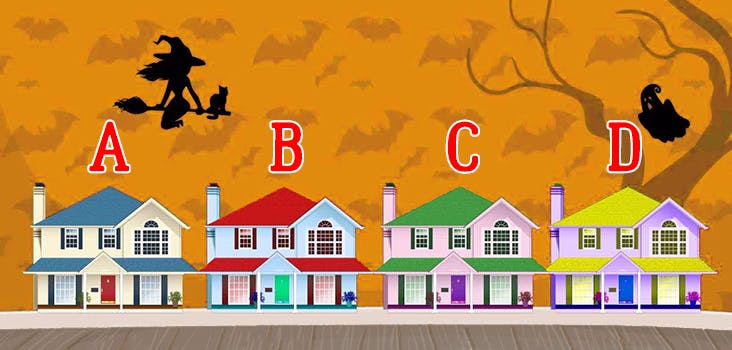 Option:-
A
B
C
D
Q 5. You go to a Halloween fair with a big Ferris wheel. The wheel has ten seats, and two people are placed on each seat. Every minute a seat passes by the exit platform. At 11 a.m. the Ferris wheel opens for 30 minutes – how many people have ridden the wheel during this time?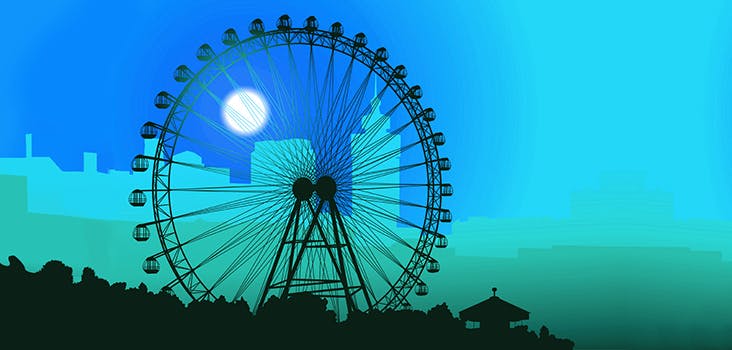 Option:-
34
42
60
48