Thanksgiving Challenge from Offer 100% correct answers. Complete your quiz offer with 100% accuracy and get credited.
Quizzes are constantly updated. New questions are added and answers are changed. If you find any questions that are not present here or if your score was not 100% with the answers on our site, please let us know in the form before the comment section with the quiz link. We will update the answers as soon as we can.
[adace-ad id="22309″]

[adace-ad id="22310″]
Click On The Button Below Each Question To See Answer
Q 1. In which month is Thanksgiving in the U.S. celebrated?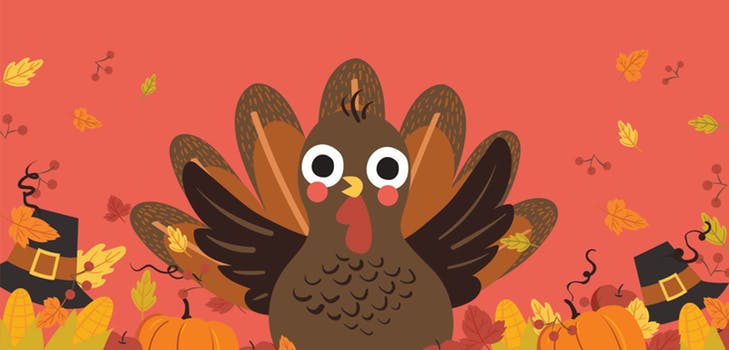 Option:-
November
September
October
November

Q 2. Which path will lead our turkey safely to the White House?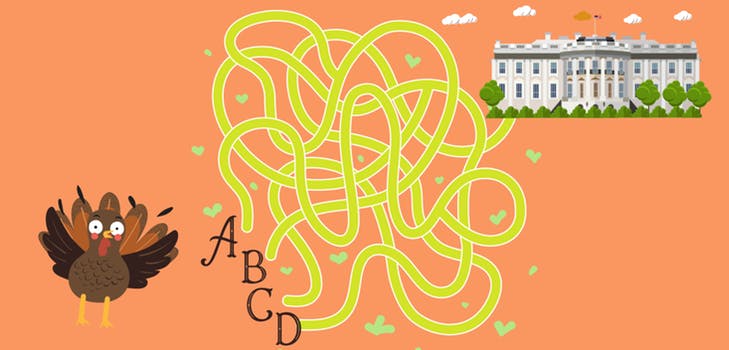 Option:-
A
B
C
D
Q 3. Help save our turkey by spotting the roasted image that's different?

Option:-
A
B
C
D
Q 4. Our turkey needs your help in spotting the different pair of forefathers!

Option:-
A
B
C
D
Q 5. Yikes! The White House cook has pre-heated the oven. Answer this question to help our turkey out: This figure made Thanksgiving a federal holiday in 1863. What is his name?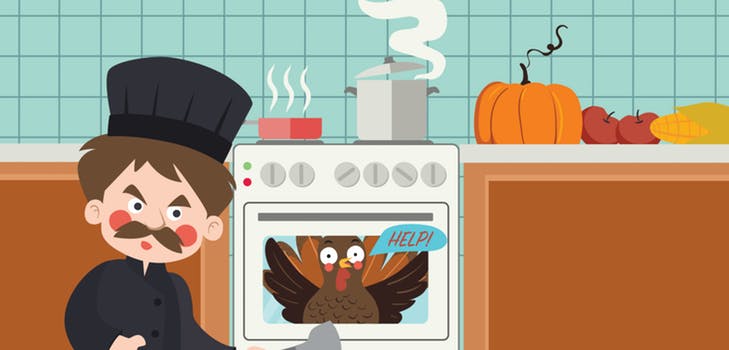 Option:-
Abraham Lincoln
Thomas Jefferson
James Madison
George Washington
Q 6. Which of these is a classic Thanksgiving condiment?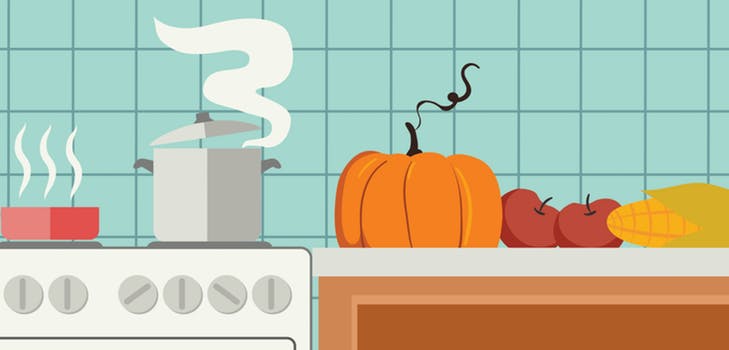 Option:-
Mayonnaise
Cranberry sauce
Horseradish
Ketchup
Q 7. Can you help our turkey figure out what comes next?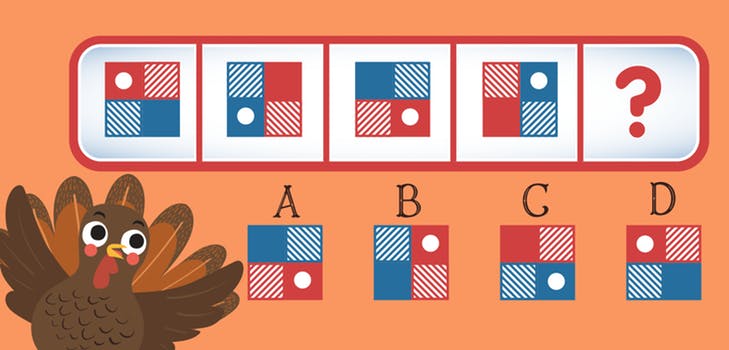 Option:-
A
B
C
D
Q 8. Are there more squares or triangles in this picture?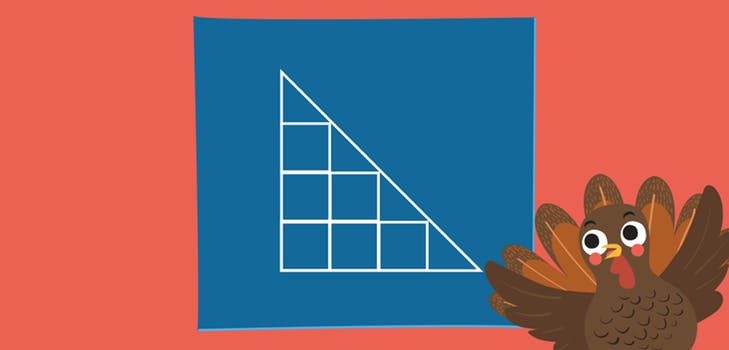 Option:-
There are the same amount of triangles as squares
More triangles
More squares
Q 9. Answer this question correctly to help our turkey escape from the cook: From where did the pilgrims set off?

Option:-
Southampton
Hamburg
Gothenburg
Plymouth
Q 10. Upon which vessel did the pilgrims travel on?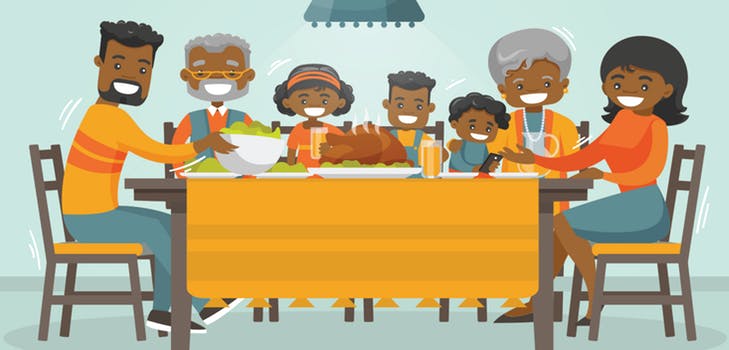 Option:-
The Rose
The Forester
The Mayflower
The Pinta
Q 11. Can you help our turkey find his exact shadow?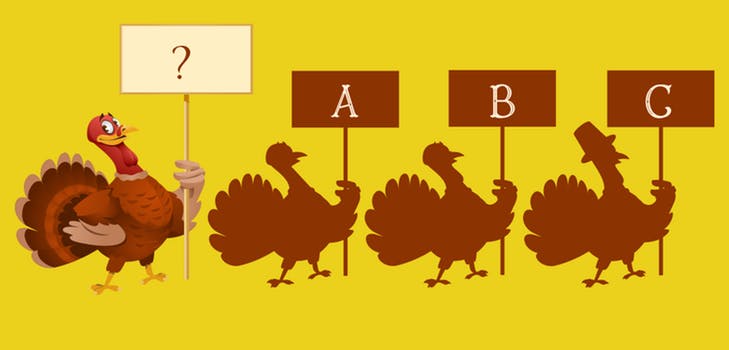 Option:-
A
B
C
Q 12. Can you choose the correct piece to complete this leafy image?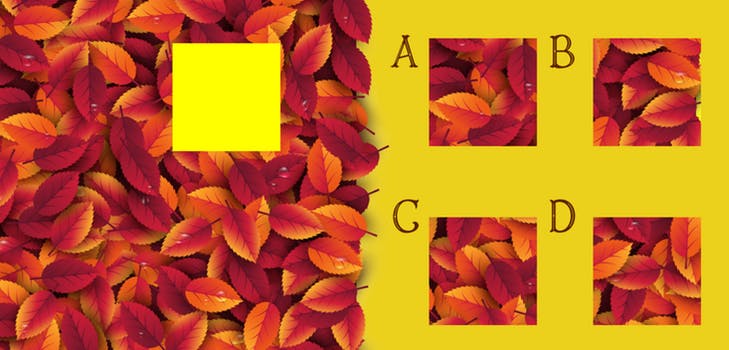 Option:-
A
B
C
D
Q 13. What are baby turkeys called?

Option:-
Pouts
Poultry
Poulet
Poults
Q 14. This Greek goddess is often pictured with the cornucopia, one of the predominant symbols of Thanksgiving. What's her name?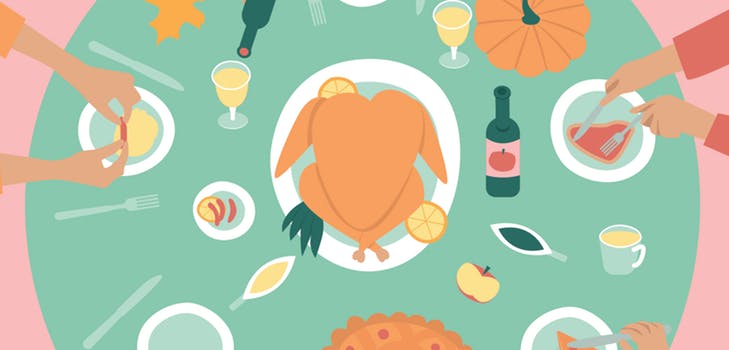 Option:-
Fortuna
Artemis
Hera
Aphrodite
Q 15. Help save our turkey by correctly answering this question: Which U.S. President said that the idea of an annual Thanksgiving celebration was "the most ridiculous thing I've ever heard"?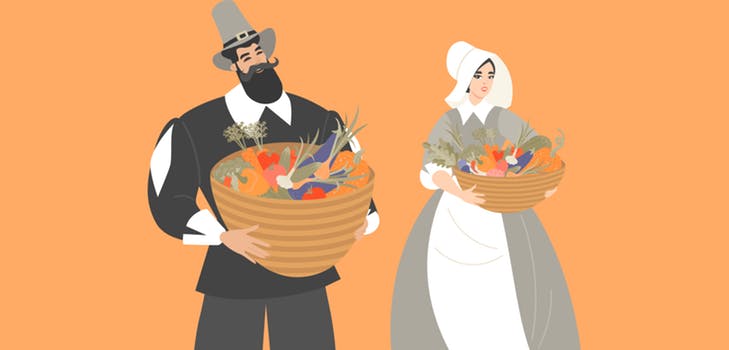 Option:-
Theodore Roosevelt
George Washington
Thomas Jefferson
James Buchanan
Q 16. Can you spot the autumn image that is different?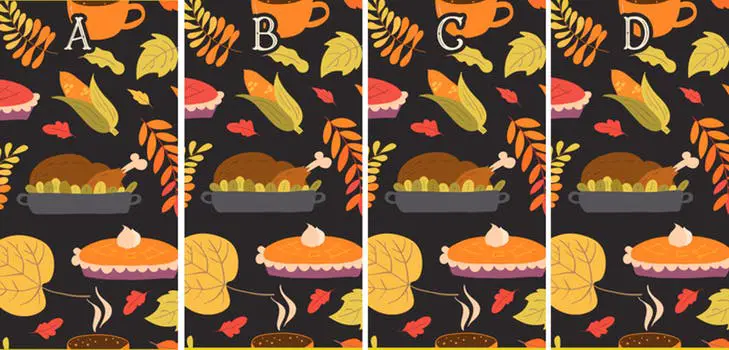 Option:-
A
B
C
D
Q 17. It's not just the U.S. and Canada that observes Thanksgiving. Which of these African countries also celebrates it?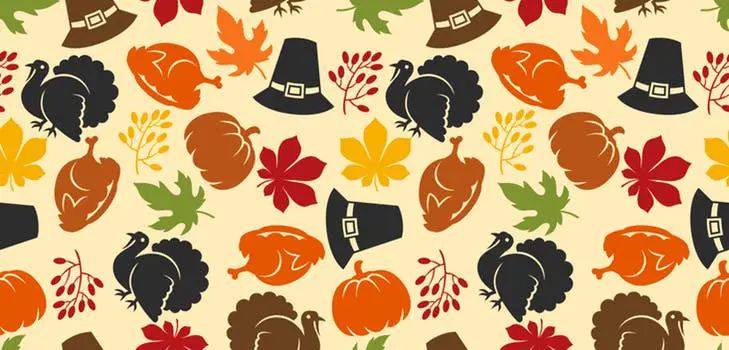 Option:-
Ghana
Nigeria
Liberia
South Africa
Q 18. Husband and wife team Vernon and Irene Castle are famous for perfecting what Thanksgiving-related dance?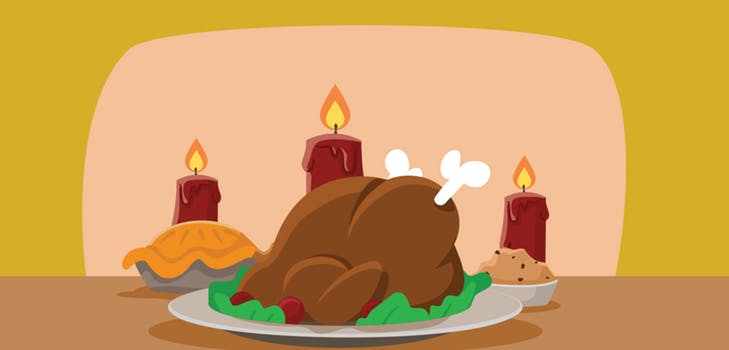 Option:-
The Turkey Trot
The Cranberry Jive
The Turkey Tango
The Pumpkin Prance
Q 19. Can you help our turkey by correctly counting the differences between these two cornucopias?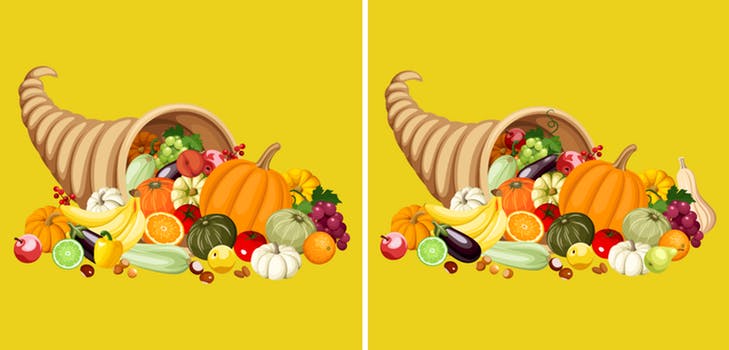 Option:-
7
8
9
10
Q 20. How many Thanksgiving foods can you spot in this word search?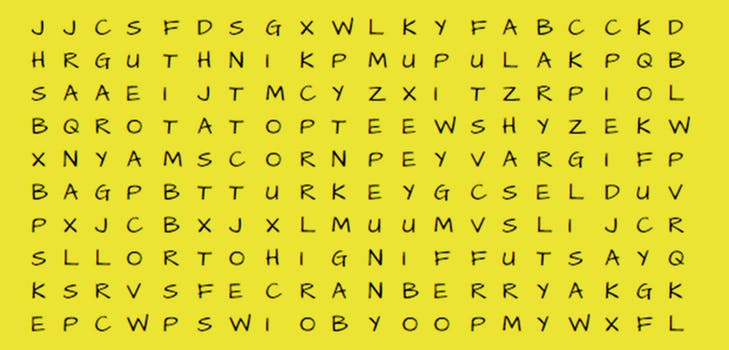 Option:-
7
8
9
10
11
12
[adace-ad id="22311″]

[adace-ad id="22312″]