Famous Song Lyrics Quiz from Offer 100% correct answers. Complete your quiz offer with 100% accuracy and get credited.
Quizzes are constantly updated. New questions are added and answers are changed. If you find any questions that are not present here or if your score was not 100% with the answers on our site, please let us know in the form before the comment section with the quiz link. We will update the answers as soon as we can.
[adace-ad id="22309″]
[adace-ad id="22310″]
Click On The Button Below Each Question To See Answer
Q 1. Everyone knows this ear-worm by the one and only Adele! "Hello from the other side / I must have called a _______ times…" Can you fill in the missing lyrics?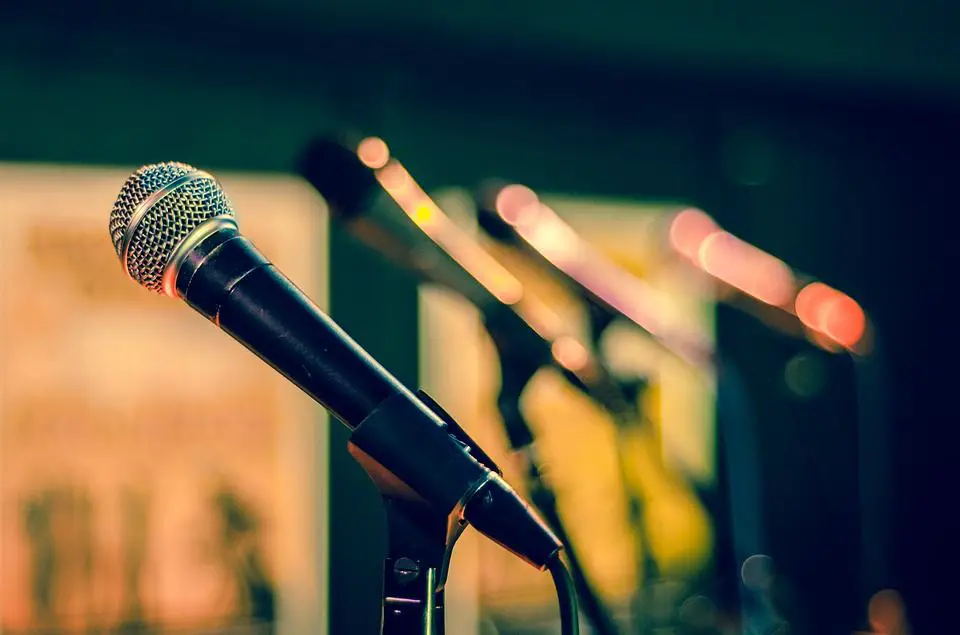 Options:-
dozen
hundred
thousand
million

Q 2. Can you finish this Johnny Cash lyric? I fell into a burning ring of _____, I went down down down and the flames went higher.
Options:-
fire
tire
wire
silver
Q 3. Here's one by The King! Can you fill in the missing word?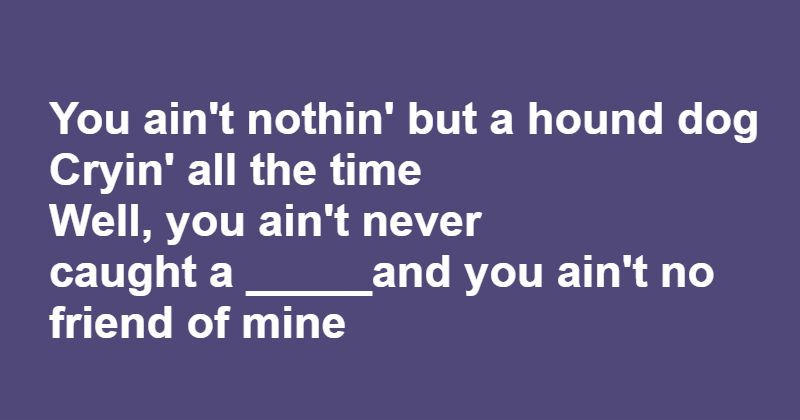 Options:-
rabbit
bucket
racket
squirrel
Q 4. Let's all join in to honor this great band! Can you fill in the missing lyrics?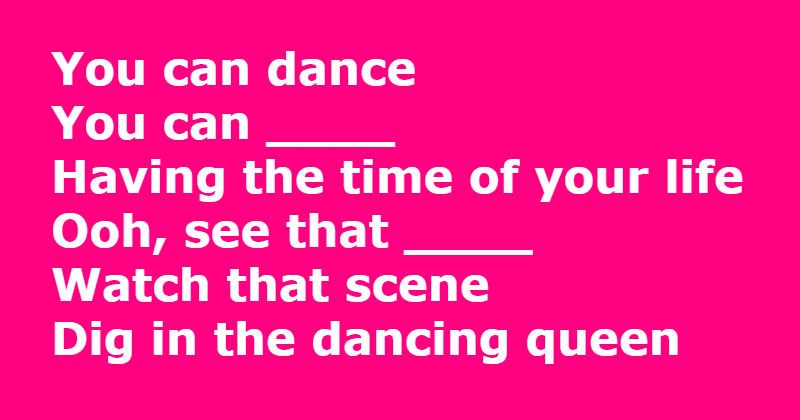 Options:-
jive/girl
laugh/whirl
wave/beach
sing/queen
Q 5. Do you know which artist sang these lyrics? "Come up to meet you, tell you I'm sorry, you don't know how lovely you are."
Options:-
Justin Bieber
NSYNC
Coldplay
James Blunt
Q 6. A certain British pop-singer, famous for her high-pitched vocals was inspired by a 19th century novel written by which Bronte sister?
Options:-
Anne Bronte
Charlotte Bronte
Emily Bronte
Emma Bronte
Q 7. Remember this classic song?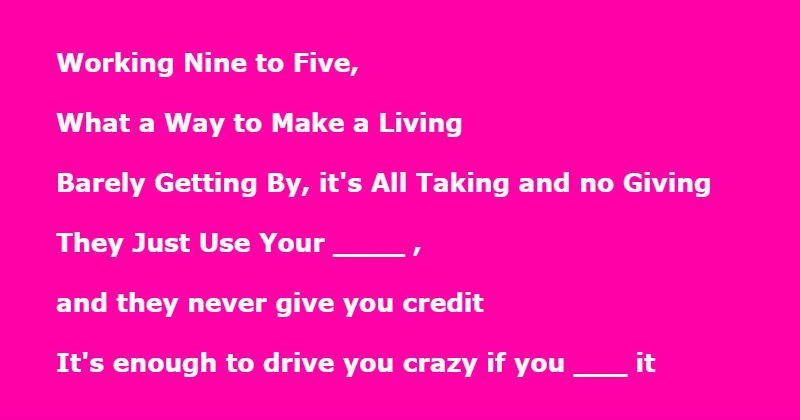 Options:-
Mind/let
Time/get
Mind/get
Time/let
Q 8. And for all the single ladies! Can you finish these lyrics off? / Up in the ___ , just broke up / I'm doing my own ____ thing / You decided to ___ and now you wanna trip.
Options:-
hut/big/flip
club/little/dip
house/true/break
bus/cool/rip
Q 9. Do you know which musician starts one of their most famous hits with this line: 'I ain't got no money.'
Options:-
Michael Jackson
Prince
Ray Charles
Kayne West
Q 10. Which of these songs was inspired by a bank commercial?
Options:-
For the Love of Money – The O'Jays
We've only just begun – The Carpenters
Under Pressure – David Bowie & Queen
Money – Pink Floyd
[adace-ad id="22311″]
[adace-ad id="22312″]