Christmas Flash Quiz 2 Answers from Offer 100% correct answers. Complete your quiz offer with 100% accuracy and get credited.
Quizzes are constantly updated. New questions are added and answers are changed. If you find any questions that are not present here or if your score was not 100% with the answers on our site, please let us know in the form before the comment section with the quiz link. We will update the answers as soon as we can.
Click On The Button Below Each Question To See Answer
Q 1. Can you make your way through this Christmas maze to get to the gift?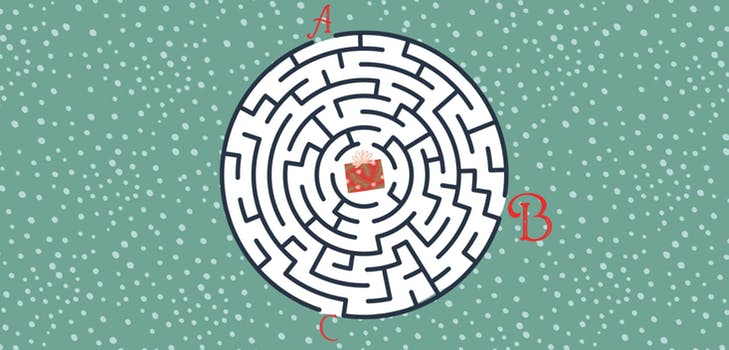 Option:-
C
Q 2. Click play to listen to the song, then see if you can guess what it is!
Option:-
Angels, From the Realms of Glory
I Saw Three Ships Come Sailing In
The Holly and the Ivy
Good King Wenceslas
Good King Wenceslas
Q 3. How many differences can you spot between picture A and B?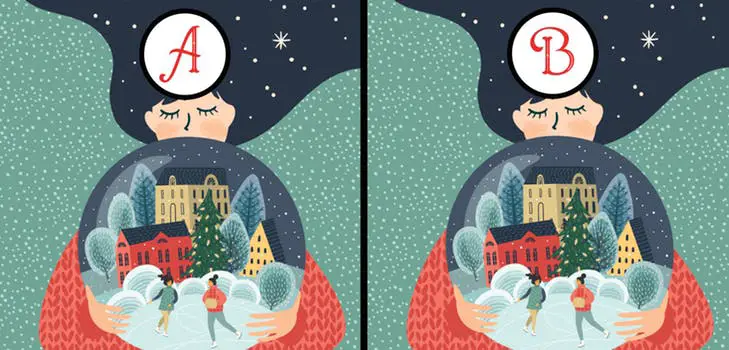 Option:-
6
Q 4. How about this song! Can you guess what it is?
Option:-
Silver Bells
Toyland
Little Drummer Boy
O Little Town of Bethlehem
Toyland
Q 5. Can you put this visual puzzle back in order?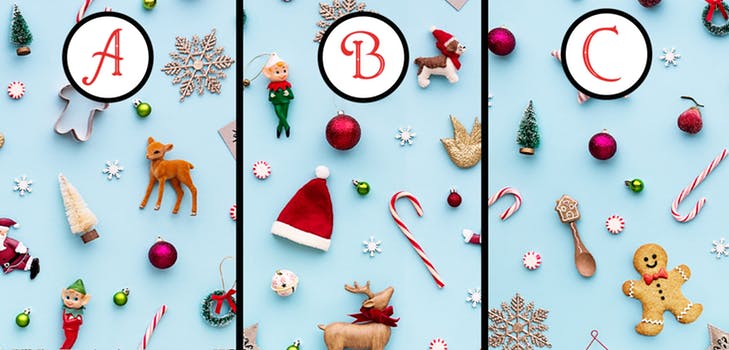 Option:-
CBA